Spinach, Pesto, and Fetta Stuffed Pork Tenderloin
Prep Time: 10
Cook Time: 30
Serves: 2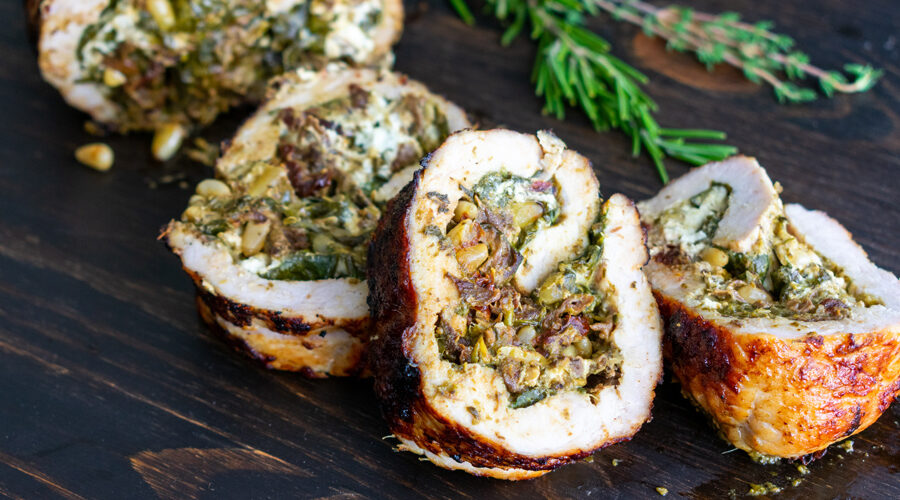 Ingredients
Instructions
1. Pre-heat oven to 180C and line baking tray with foil/baking paper.
2. Butterfly pork lengthwise, being careful not to cut through.
3. Lay pork flat on a board and cover with heavy-duty plastic. Using a small meat mallet, pound pork to an even thickness
4. Spread pesto evenly down length of tenderloin; top with spinach and feta then roll the tenderloin shut. securing it at intervals with wooden picks (about 12).
5. Place pork in a baking pan coated with cooking spray. Coat pork with cooking spray; sprinkle evenly with pepper.
6. Serve pork with your favourites sides.