News
Our Australian Christmas Ham won a STATE AWARD!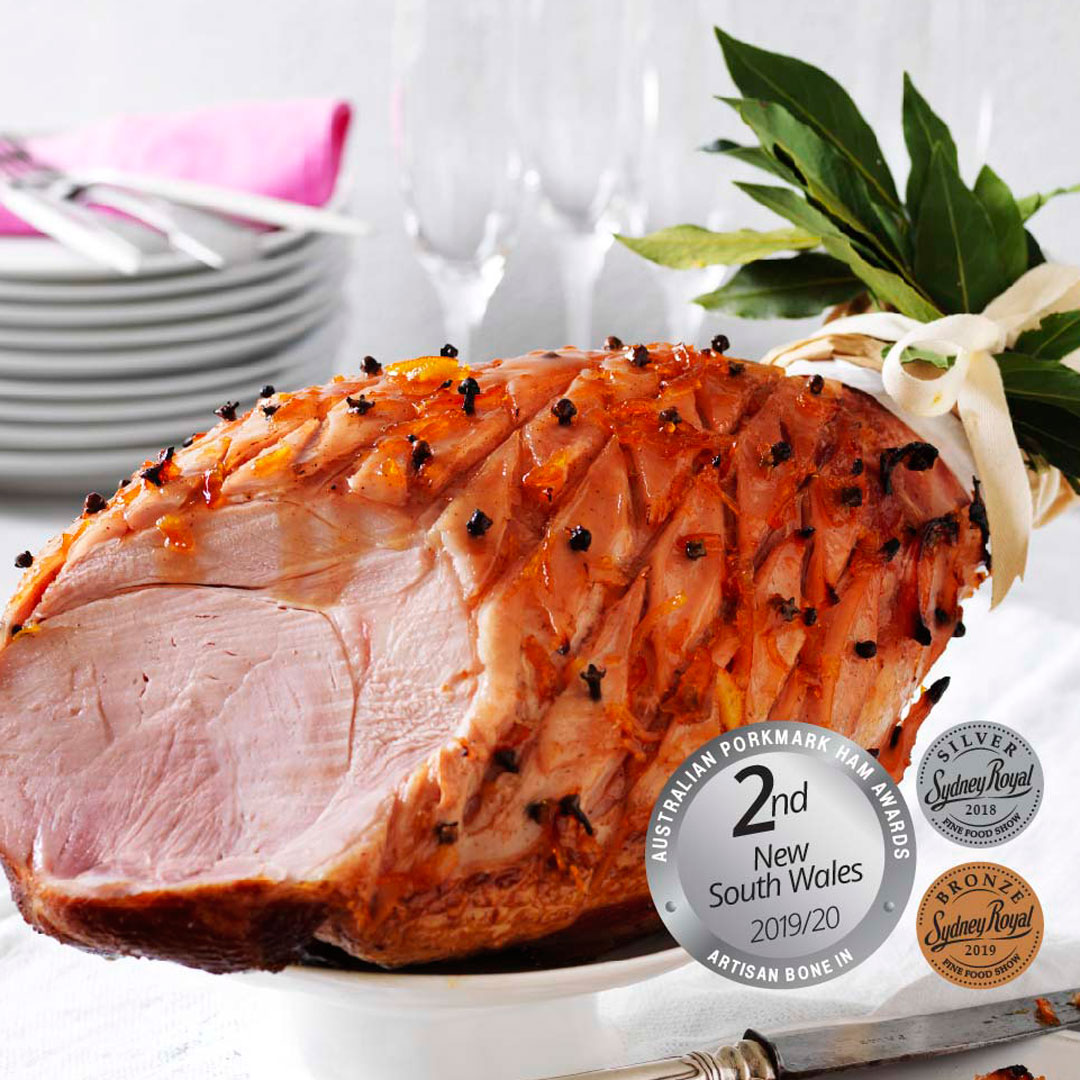 We have been revealed as making some of NSW best hams, just in time for Christmas festivities!
More than 140 entries were received in the 2019 Australian PorkMark Ham Awards and our team are now celebrating the 2nd place win with the bone in ham.
We pride ourselves on making a quality ham from 100% Australian pork and we're pleased our efforts have been recognised in this year's awards.  We make our hams using a traditional recipe and this time of year we sell truck loads through our stores. We're always happy to be part of Christmas celebrations, but this year our customers will know they've got a multi award-winning ham on their table.
Each of our hams have a little bit of Sutcliffe love in them. They are not mass produced like a lot of the hams you see in major supermarkets – we stick to small batches only.
Our hams are special and after you try them for yourself, we know you will also find them special!
Cured with a Sutcliffe's recipe, our multi award winning bone in traditional leg hams are naturally double smoked using beechwood chips which gives it a perfect balance of smokiness, saltiness and sweetness.  Not to mention that our hams are also gluten free!
As an Australian owned business, we are proud to only use Australian grown pork that provides support for both Australian pig producers and the communities they live in.
"This Christmas, the greatest gift you can give our pig farmers is to buy an Aussie ham."
Judging of the Australian PorkMark Ham Awards took place earlier this year, with the entries assessed on appearance, aroma, form and of course, the all-important taste test.
Take the Aussie Christmas Ham Oath visit one of your local Sutcliffe stores www.sutcliffemeat.com.au/butcher-shop-near-me/
< Back To News